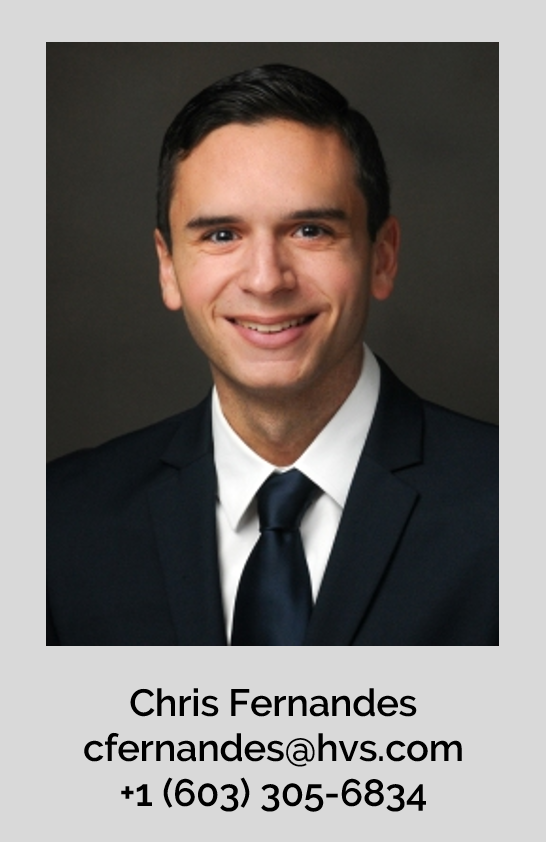 New York, NY:
HVS
is pleased to announce that
Chris Fernandes
has been
promoted to Vice President.
Since working in the HVS New York office, Chris has been involved in numerous complex appraisals and feasibility studies in every neighborhood in the Big Apple. Chris holds a certified general real estate appraiser's license. He has written several articles including the quarterly Manhattan Lodging Overview and the HVS Market Pulse: Long Island City, New York.
The New York City borough of Manhattan is among the strongest, most diverse, and most dynamic hotel markets in the world. While perhaps not yet a byname in the hotel world, the Long Island City neighborhood of New York City has achieved expansive growth in the past 15 years, and more demand has spurred unprecedented hotel development. He also co-authored the HVS Market Pulse:
Annapolis, Maryland.
According to Roland deMilleret, MAI, Senior Managing Director of HVS, "Chris has worked tirelessly in service to the client. As a Vice President with HVS New York, Chris contributes to a team of experts who ensure rock-solid conclusions on a hotel's value or feasibility. Within a short period of time, he has shown an incredible grasp of the New York City marketplace."
Chris's hospitality experience includes an operational perspective at the Courtyard by Marriott at the University of Delaware, where he served in roles ranging from the front desk to engineering to night audit; Chris also completed a semester-long hotel proposal and feasibility study while working at the property, Chris experienced front- and back-of-the-house positions at Vita Nova, a fine-dining restaurant. Additionally, he has extensive experience in conference and event services at Princeton University.
Chris

earned a BS in Hotel, Restaurant, and Institutional Management from the University of Delaware. He is a member of the American Hotel & Lodging Association University of Delaware Student Chapter (founding member and former Vice President), the National Society of Minorities in Hospitality, and the Eta Sigma Delta Hospitality Honor Society. His honors include the Gore Entrepreneurial and Marriott Foundation scholarships.
Media Contact:
Lizzette Casarin
Marketing Director
[email protected]
+1 (720) 244-7620