HVS
, the world's leading hospitality consulting and services organization, announced that
Sheetal Singh, Ph.D.
has joined
HVS Executive Search
as a
Consultant
, based in
Washington, D.C
.
HVS Executive Search has announced the addition of Dr. Sheetal Singh as a Consultant to its growing Organizational Development practice. With a strong background in organizational behavior and executive training, Dr. Singh will be based in the metro Washington, D.C. area and will be responsible for Leadership Development, Executive Coaching, Executive Onboarding, Succession Planning, and Employee Wellness, as well as Retention Strategy.
Court Williams
, CEO of HVS Executive Search, commented "
I am thrilled Dr. Sheetal Singh will become an integral member of our team. Sheetal's proven success in the hospitality industry, along with her expertise partnering with clients on Leadership Development and Performance Management, will add significant value to solving critical human capital challenges that are becoming more prevalent in our hospitality client organizations today
."
An award-winning researcher, corporate trainer, and coach, Dr. Singh is a Professor of Leadership and Change Management for the OMBA program at Robert H. Smith School of Business, University of Maryland, where she achieved her Ph.D. in Organizational Behavior and Strategy. She acted as an advisor to several start-ups and served as a Professor of Entrepreneurship at George Washington University, School of Business, specializing in entrepreneurial growth and small business management.
Dr. Singh has spent the last decade studying entrepreneurs, leadership, and emotional labor in service firms and start-ups. Her research and organizational development work was motivated by her dedication to support individual and organizational performance and wellbeing. According to Singh, "
effective integration of newly hired leaders is the key to realizing return on investment for the time, effort, and resources devoted to executive recruitment. I am excited about using cutting-edge research and leveraging decades of industry experience to support development needs of leadership teams
."
Dr. Singh completed her undergraduate work in Commerce at Delhi University and in Hotel Administration from the Institute of Hotel Management, Delhi, India. She also earned a post-graduate diploma in Hotel Management from The Oberoi Centre of Learning and Development, Delhi, India.
Prior to her doctoral endeavors, Dr. Singh was employed for over a decade in the hotel industry, having worked for The Oberoi Group of Hotels & Resorts and the Carlson Group in various positions, from the rooms department to food & beverage, before transitioning into training & development. In addition to designing and conducting training programs for The Oberoi and Marriott-branded hotels, Dr. Singh has also delivered training for the leisure and travel industry. She has appeared as a featured speaker at Cornell University's School of Hotel Administration and continues to serve as a coach for its Leadership Development Program.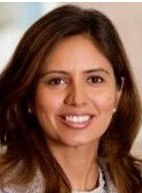 Sheetal Singh
Media Contact:
Court Williams
Mobile: +1 (203) 521-7106
Email:
[email protected]