More than 300 delegates will gather at the
Caribbean Hotel Investment Conference and Operations Summit (CHICOS),
scheduled for
November 9th-10th, 2017
at the
Hamilton Princess
in
Bermuda
. Recognized as the premier event for the hospitality industry in the region, CHICOS is known throughout the hotel investment community as "
the place where deals get done
." This is a must-attend event for anyone with interest in hospitality in the region; 2017 marks the first year the event will convene in Bermuda.
CHICOS 2017 brings together the leading movers and shakers for hotel investment and development in the Caribbean. CHICOS proudly announces one of its significant panel discussions and speakers panel – the always anticipated Executive Panel: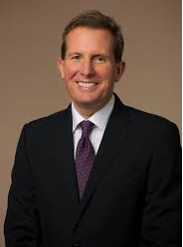 Geoff Ballotti, President and Chief Executive Officer, Wyndham Hotel Group
: Geoff Ballotti is the president and chief executive officer of the Wyndham Hotel Group, the world's largest hotel company with over 8,000 hotels across 19 iconic brands in over 130 countries united by the top-rated loyalty program, Wyndham Rewards. He leads a team of nearly 9,000 associates who are laser-focused on transforming the company's quality, sales, marketing, loyalty and technology capabilities. Previously, Ballotti served six years as president and chief executive officer of Wyndham Exchange & Rentals, the global leader in vacation exchange and the world's largest professionally managed vacation rentals destination company across Europe and the United States.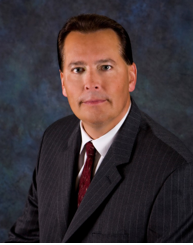 Dave Johnson, President and Chief Executive Officer, Aimbridge Hospitality
: Dave Johnson oversees the management of Aimbridge's entire portfolio consisting of over 500 hotels with more than 70,000 guestrooms and approximately 2 billion in annual revenue and over 13,000 employees. Through his dedication and leadership, Aimbridge is recognized as one of the premier hotel management companies in the United States. Aimbridge Hospitality's portfolio includes assets under ownership and management from Marriott, Hilton, Starwood, Hyatt Hotels, IHG, Choice and Wyndham. Additionally, Aimbridge oversees an impressive resort and luxury division of hotels including its own proprietary all-inclusive Jewel Resorts.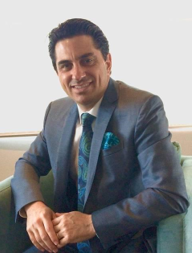 Diego Lowenstein, Chief Executive Officer of Lionstone Development:
Lionstone has been a major contributor to the landscape of numerous communities with elite properties such as The Ritz-Carlton Hotel, South Beach, the Hilton Hotel, Curaçao, EPIC Residences & Hotel as well as other high-end resorts and residential ventures in the Caribbean. The Lowenstein family continues to invest selectively in the Caribbean, particularly in the upscale resort, and luxury all-inclusive hospitality sector.
Among his many roles, Lowenstein oversees the asset management structure for third party managed properties, supervises the self-managed gaming division and acts as managing partner with joint venture partners in existing operations held in partnership and in newly formed developments. He is responsible for directing activities including deal structuring, financial feasibility analysis, financing, hospitality chain and management firm negotiations, sales and marketing, bidding and construction.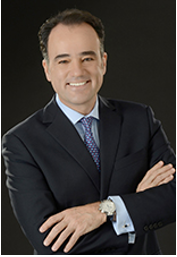 Alejandro (Alex) Zozaya, Chief Executive Officer of Apple Leisure Group (ALG):
The hospitality powerhouse of ALG is comprised of Apple Vacations, Travel Impressions, CheapCaribbean.com, AMResorts, Amstar DMC and Unlimited Vacation Club. Alex's 30+ years of industry experience, including 11 years as AMResorts' Founder and President, have guided the Group's record-breaking growth and secured ALG's status as the world's #1 provider of North American Leisure travelers to Mexico and the Caribbean. ALG operates more than 50 upscale resorts in 22 premium beach destination across the Caribbean, Mexico, Costa Rica and Panama.
For conference news, updates and comments, follow CHICOS on Twitter @CHICOS_HVS and on LinkedIn at
https://www.linkedin.com/company-beta/11167654
/. Please use #CHICOS2017. For conference registration and hotel information please visit
www.hvschicos.com
.
CHICOS Media Contact:
Leora Halpern Lanz
MOBILE: 516-680-8529
[email protected]
SKYPE: LeoraLanz