(NEW YORK / SOUTHAMPTON, BERMUDA)
– Parris Jordan, Chairman of the Caribbean Hotel Investment Conference & Operations Summit (CHICOS) announced that the 2018 edition of CHICOS is now set for November 8-9, 2018 and will be hosted at the Fairmont Southampton Resort in Bermuda.
"
The Bermuda Tourism Authority (BTA) has been an exceptional partner for CHICOS and we are honored to return to the island nation in 2018
," says Jordan. "
The leadership of the BTA and the support of the entire hospitality community in Bermuda enables us to move forward with new and innovative perspectives and ideas.
"
Our heart beats with a Caribbean rhythm
," says Kevin Dallas, Chief Executive Officer of the Bermuda Tourism Authority. "
We are honored to welcome CHICOS back and are eager to showcase Bermuda and further discussions with the hundreds of investors, bankers, lenders and other interested hospitality developers. CHICOS is a critical venue for all of us to promote continued growth
."
As Jordan and the CHICOS team assemble the program contents, we can be sure of specific topics that are important to the region and are to be included in the agenda:
Recovery updates from the island countries impacted by last year's storms;
Disruptors and new paradigms for the Caribbean, off the heels of the successful sessions at last year's CHICOS event featuring executives from AirBNB and Expedia;
Continued interest by equity investors seeking opportunities in the region;
Topics concerning "diversity" in the region;
The significance and on-going efforts for airlift intra-and inter-Caribbean airlift to support positive tourism and development growth.
For conference news, updates and comments, follow CHICOS on Twitter @CHICOS_HVS and on LinkedIn at the
CHICOS
page. Please use #CHICOS2018. For conference registration and hotel information please visit www.hvschicos.com. To confirm accommodations at the CHICOS host hotel, the Fairmont Southampton,
click here
.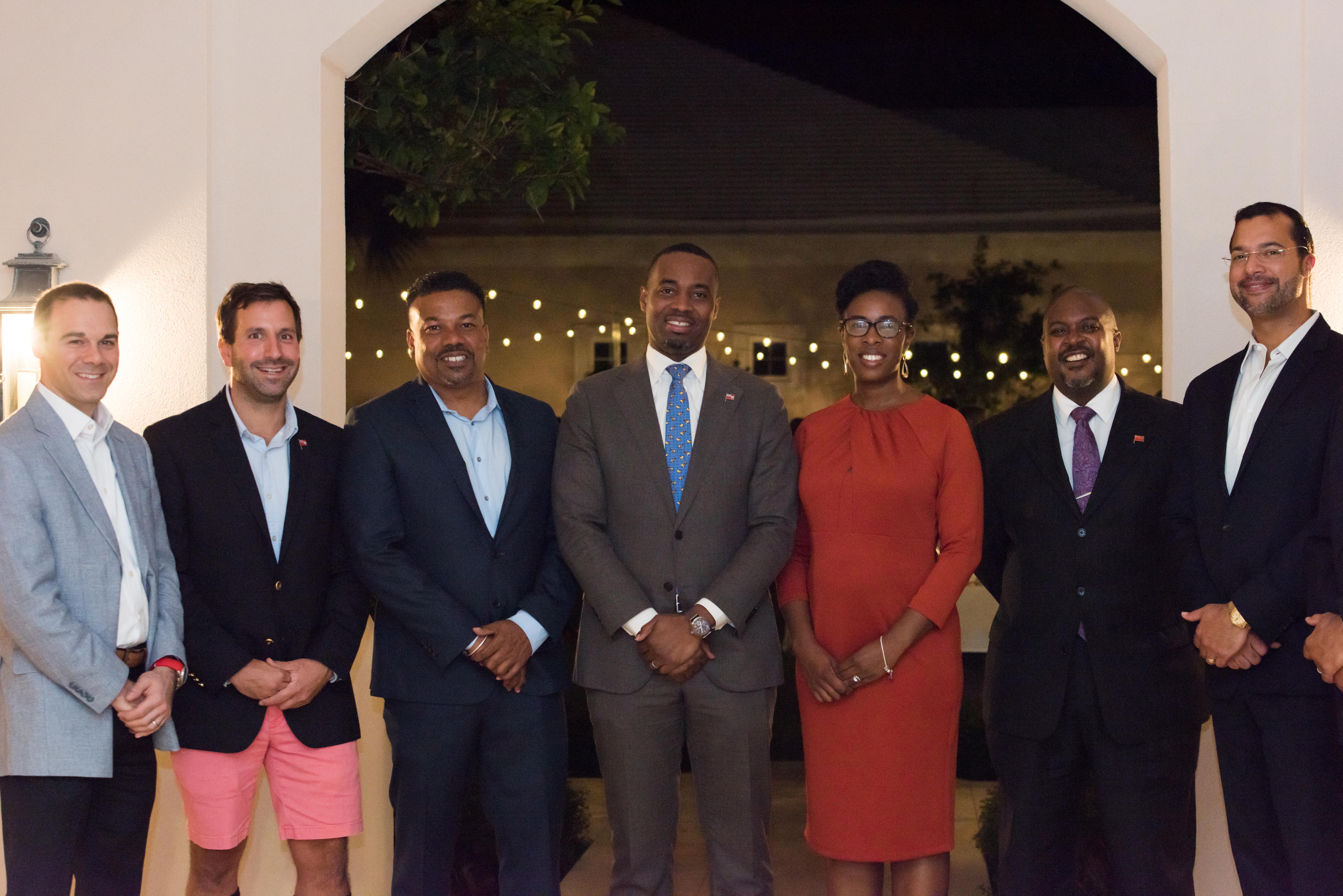 Pictured left to right: Alessandro Colantonio, Executive Vice President, Acquisitions & Capital Markets – Gencom | Kevin Dallas, CEO - Bermuda Tourism Authority | Parris Jordan, Chairman – CHICOS | The Honorable Premier of Bermuda E. David Burt, JP MP, and Minister of Finance and wife, Kristin Burt | The Honorable Jamahl Simmons, JP, MP, Minister of Economic Development & Tourism – Government of Bermuda | Paul Telford, Managing Director – Rosewood Bermuda


Media Contact for CHICOS
:
Leora Halpern Lanz, LHL Communications
[email protected]
MOBILE: 516-680-8529
SKYPE: LeoraLanz