"
The Caribbean market continues to demonstrate resiliency despite temporary setbacks,
" shares Parris E. Jordan, Chairman of the Caribbean Hotel Investment Conference & Operations Summit (CHICOS). "
Prior to the tough 2017 hurricane season, Caribbean-wide visitation had increased every year since 2010, peaking in 2016, and the trend continued into 2017, even though the hurricanes of 2017 definitely left their mark
."
However, despite the challenges, demand for Caribbean travel has remained relatively stable, with many of the island destinations performing very strongly in terms of RevPAR growth shortly after the difficult 2017 season. "
Our goal now is to continue to educate our conference attendees, including hospitality developers and investors, regarding the relatively quick recovery and improving performance of the market—a market that has been significantly bolstered by the strength of the U.S. economy, continued popularity of the Caribbean by leisure travelers, increasing airlift, and renovations to many of the hotels that were affected by the hurricanes
."
CHICOS will share the message that the Caribbean hospitality investment market is truly a very resilient one.
Based on the current market situation, discussion panels and workshops at CHICOS 2018 will also focus on key subjects influencing the investment climate in the Caribbean, including available capital, financing of new projects, and new market opportunities for both the first-time and seasoned developers that are interested in pursuing deals in the region. In addition to the
Leaders and Lenders
panels (
http://chicos.hvsconferences.com/agenda/
), CHICOS will raise topics concerning preparation for seasonal impacts, capex, equity, debt, and overall financing of projects, as well as trends in where and how new projects are moving ahead. Additionally, there will be presentations and panels specific to insurance, as well as planning and building for the future.
"
The Caribbean market is experiencing a new day in the sun," adds Jordan. "It is a period of recovery and rejuvenation with renewed interest in both travel and investments, as the events of 2017 resulted in greater interest throughout the region in 2018
." CHICOS is scheduled for November 8–9, 2018, at the Fairmont Southampton Hotel in Bermuda.
CHICOS 2018 Speakers:
Beverly Nicholson Doty, Commissioner - United States Virgin Islands, Department of Tourism
Laurent de Kousemaeker, Chief Development Officer - Latin American Region, Marriott International
Marco Roca, President Global Development and Chief Development Officer, Caesars Entertainment
Adam Rosenberg, Global Head of Gaming & Leisure - Fortress Investment Group - Credit Funds
Alessandro E Colantonio, Executive Vice President, Acquisitions & Capital Markets, Gencom Group
Nicholas Hecker, Senior Principal - Och Ziff Real Estate
Lance T. Shaner, Chairman & CEO Shaner Hotels
Joan Bertran, Global Commercial Real Estate & Hotels Banco Sabadell
Hon Ralph L. Higgs, Minister of Tourism Environment, Heritage and Culture – Turks & Caicos
Carlos Romo Esq, Planning & Development Director - Puerto Rico Tourism Company
Ramon Koffijberg, Director of Investment - Curacao Invest
Hon. Jamahl S. Simmons JP MP, Minister of Tourism, Transport and Municipalities, Government of Bermuda
Registration for CHICOS is $1,300 USD per person (by October 26, 2018) or $1,500 USD after deadline. Please register at http://chicos.hvsconferences.com/. For the CHICOS preferred hotel rate of $249, please contact the Fairmont Southampton or click here: https://book.passkey.com/event/49566898/owner/19579/home. The CHICOS 2018 agenda is now available on line at http://chicos.hvsconferences.com/agenda.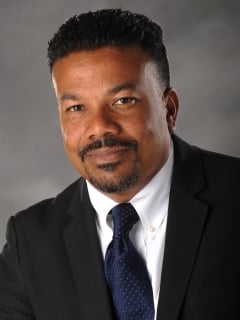 Parris E Jordan, Chairman - HVS CHICOS
Media Contact for CHICOS
:
Leora Halpern Lanz, LHL Communications
[email protected]
MOBILE: 516-680-8529
SKYPE: LeoraLanz